Goddess Lakshmi is the Goddess of wealth and prosperity while Lord Ganesha is considered the God of intelligence. People worship these two deities to welcome wealth along with intelligence.
Sri Lakshmi Ganesha Mantras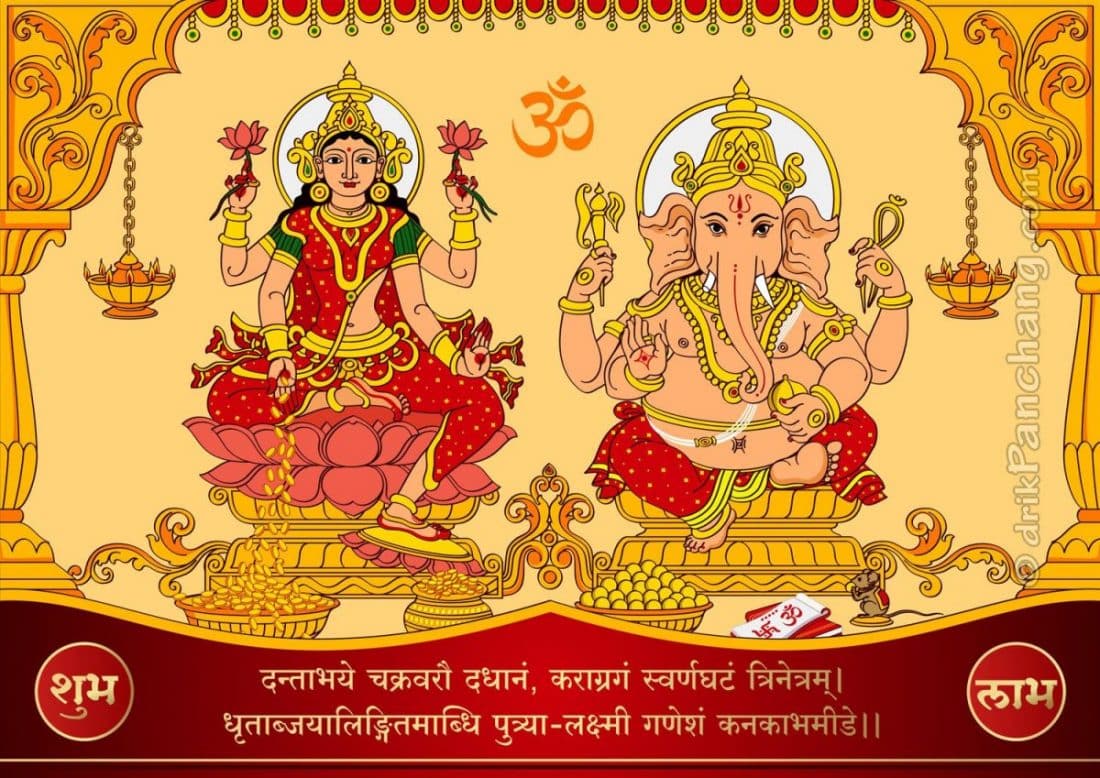 1. Lakshmi Vinayaka Mantra – लक्ष्मी विनायक मन्त्र
ॐ श्रीं गं सौम्याय गणपतये वर वरद सर्वजनं मे वशमानय स्वाहा॥
Om Shreem Gam Saumyaya Ganpataye Vara Varada
Sarvajanam Me Vashamanaya Svaha॥
2. Lakshmi Ganesha Dhyana Mantra (लक्ष्मी गणेश ध्यान मन्त्र)
दन्ताभये चक्रवरौ दधानं, कराग्रगं स्वर्णघटं त्रिनेत्रम्।
धृताब्जयालिङ्गितमाब्धि पुत्र्या-लक्ष्मी गणेशं कनकाभमीडे॥
Dantabhaye Chakravarau Dadhanam, Karagragam Swarnghatam Trinetram।
Dhritabjayalingitamabdhi Putrya-Lakshmi Ganesham Kanakabhamide॥
3. Rinharta Ganapati Mantra (ऋणहर्ता गणपति मन्त्र)
ॐ गणेश ऋणं छिन्धि वरेण्यं हुं नमः फट्॥
Om Ganesha Rinam Chhindhi Varenyam Hum Namah Phat॥
Benefits
Chanting Sri Lakshmi Ganesha Mantras brings the combined benefits of Lakshmi and Ganesh's blessings. Lakshmi Mantra confers a person with wealth and affluence and Ganesh mantra bestows Siddhi to a person.